The Philippine Alliance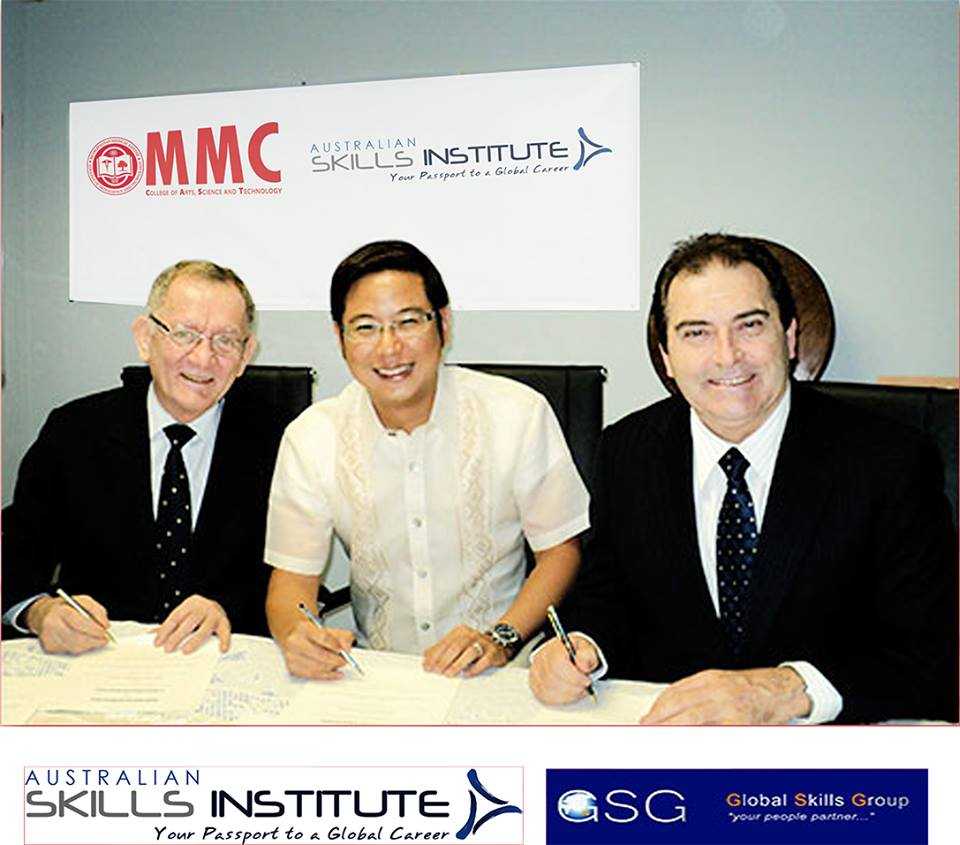 Metropolitan Medical Center College of Arts, Science & Technology (MMC-CAST) entered into a partnership with the Australian Skills Institute (ASI) and Global Skills Group (GSG) in October 2010 to offer world-class training programs for students to increase their GLOBAL competitiveness that can pave the way for international employment and possible migration with their families.
The Australian Skills Institute (ASI), formerly known as the Australian Technical College-North Brisbane was established by the Australian Government in 2006 and operates as a non-profit entity, providing trade training in skills shortage areas. Accredited as a Registered Training Organization, under the requirements of the Australian Qualifications Framework, the ASI courses are nationally endorsed and recognized, worldwide.
The ASI has a graduate employment rate of 97%; is a leader in vocational placement of students; and has won national and State awards for its training courses, including the Prime Minister's Award for Vocational Skills Excellence.
The Global Skills Group Pty Ltd consults to Australian and overseas businesses in skilled migration, manpower planning, educational services, industry training programs, migration services, skills recognition, recruitment services, project management, business planning, business development, strategic engagement and networking.
Through its strategic relationships with the Recruitment Center Philippines in Manila (www.rcphil.com) and Bocabella Law in Brisbane, Australia (www.bocabellalaw.com) GSG is able to offer a wide range of professional services to members of the Alliance.
As part of its commitment to the Alliance, the Company maintains an International Representative Office in the Philippines. The representative office is registered in the Philippines with the Securities and Exchange Commission (SEC) having Registration Number FS200904368 and located at The Glass Tower, 115 Carlos Palanca Street, Legaspi Village, Makati City, Manila, Philippines.