On January 28, over 500 high school students in gleeful and cheerful spirits filled Tondo Sports Complex for the Metro Henyo Year 3 Talent Showdown Competition.
This season, MMC-CAST's School Promotions and Relations Department decided to pattern MHTS from a famous noon- time television show, believing that contests that give feedback after each performance make the talents become better and improve themselves more.
The first of the 3 judges was Robert Cariño an Events Director, Professional Choreographer for Cardinal Santos Medical Center, Starbucks Philippines, Globe Telecoms, PLDT, Marie France Group Of Companies and Beverly Hills 6750, Candice Ramos, 2012 Ms. Earth- Ms. Eco Tourism, a model, host and founder of Graphic Design Commission and co-host for a travel show, Tripper on ANC and the last judge, Mia Cruz Ong, Head of the School Promotions and Relations Department, was a member of the Ateneo College Glee Club, vocalist for 3 bands- Spindrift, Soulcages and Bureau, studied in Salonga School of Music and Ryan Cayabyab Conservatory of Music.
14 schools vied for the championship title,which wasbagged by Florentino Torres High School, with the group's breath- taking and splendid performance inspired from the broadway musical, Cats.
Runners-up are as follows:
1st runner-up, VictorinoMapa High School performed an interpretative mix of RNB and Pop music, Paraiso where the dancers gave a skillfull display of jazz in theiroutfits that is of different career professions.
2nd runner-up, Araullo High School combined ethnic/ RNB/ dub step choreography which was spiced up with flair- tendings.
3rd runner-up, Westminster High School's glee club capitalized on a well- choreographed Kelly Clarkson's 'Break Away' and surprised the audience by disrobing their togas displaying different types of career professions.
4th runner-up, Holy Child High School gave the audience a reason to dance in their seats with the 2014 hits Chandelier and Bang bang. 
Other favorites were performances from Dr. Juan Nolasco High School, which was a feast to the eyes and ears. The group composed their own lyrics to a popular music and gave it a mix of drama, dance and singing. 
Jose Abad Santos, on the other hand opened the competition whichbrought us back to the 'Hey Mickey' dance craze as they skipped, hopped and twirled in cheer dance presentation.
Special thanks for the support of the following: MMC-CAST Red Cross Youth Council, MMC-CAST Student Council and HRM and Tourism students for the beautiful physical set-up headed by Ms. Santos & Ms. Geronimo from the Office of the Student Affairs, College of Information Technology 3rd and 4th year students headed by Dean Romero & Prof. Sarmiento for the competition's tabulation, to the hosts Mr. Eugene Galang& Mr. RollieLuy for keeping audiences' energy high during the program and to the heads of the administrative and academic councils for gracing the occasion.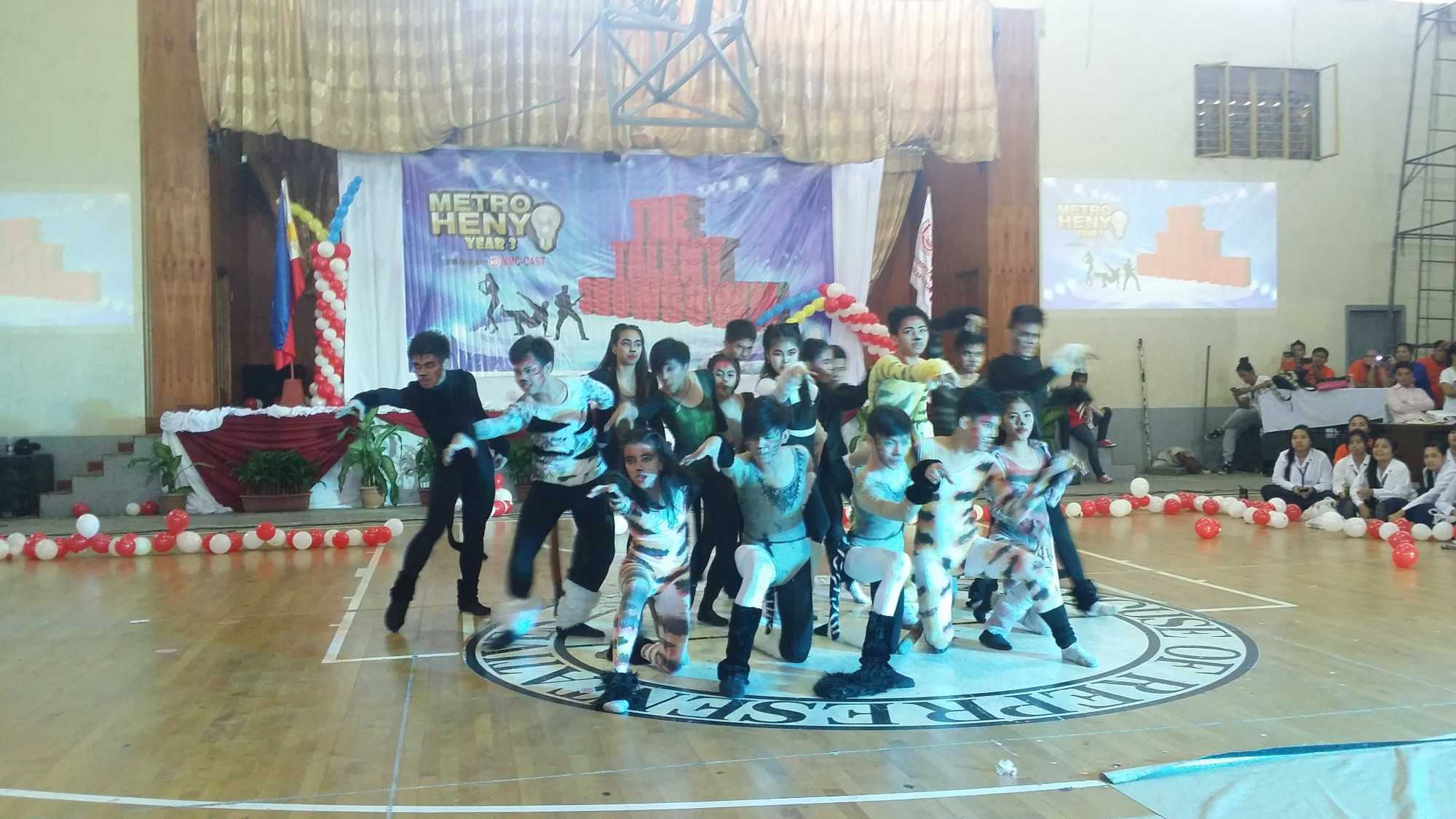 MHTS Champion, FLorentino Torres High School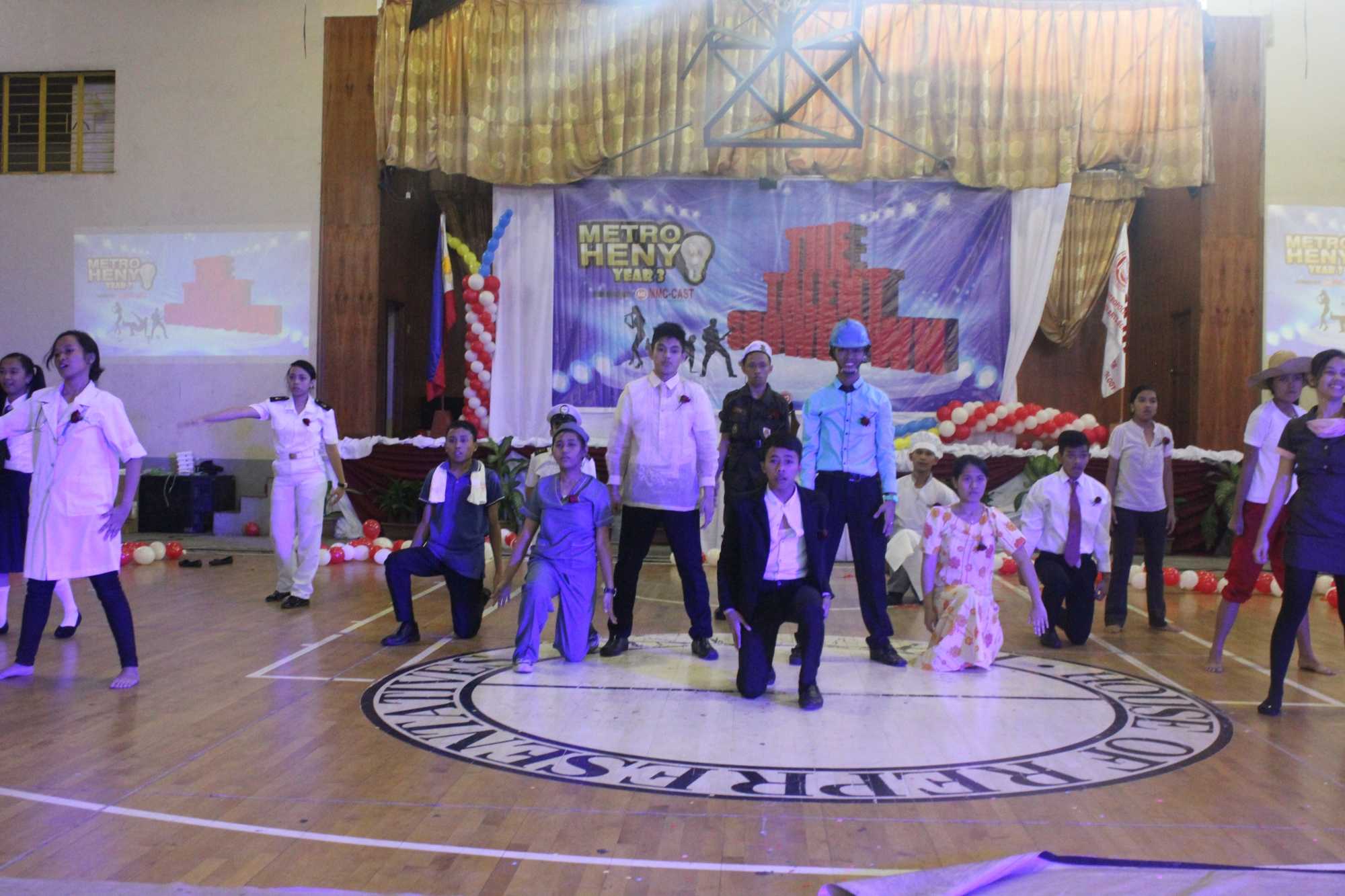 MHTS 1st runner up, Victorino Mapa High School
MHTS 2nd Runner up, Araullo High School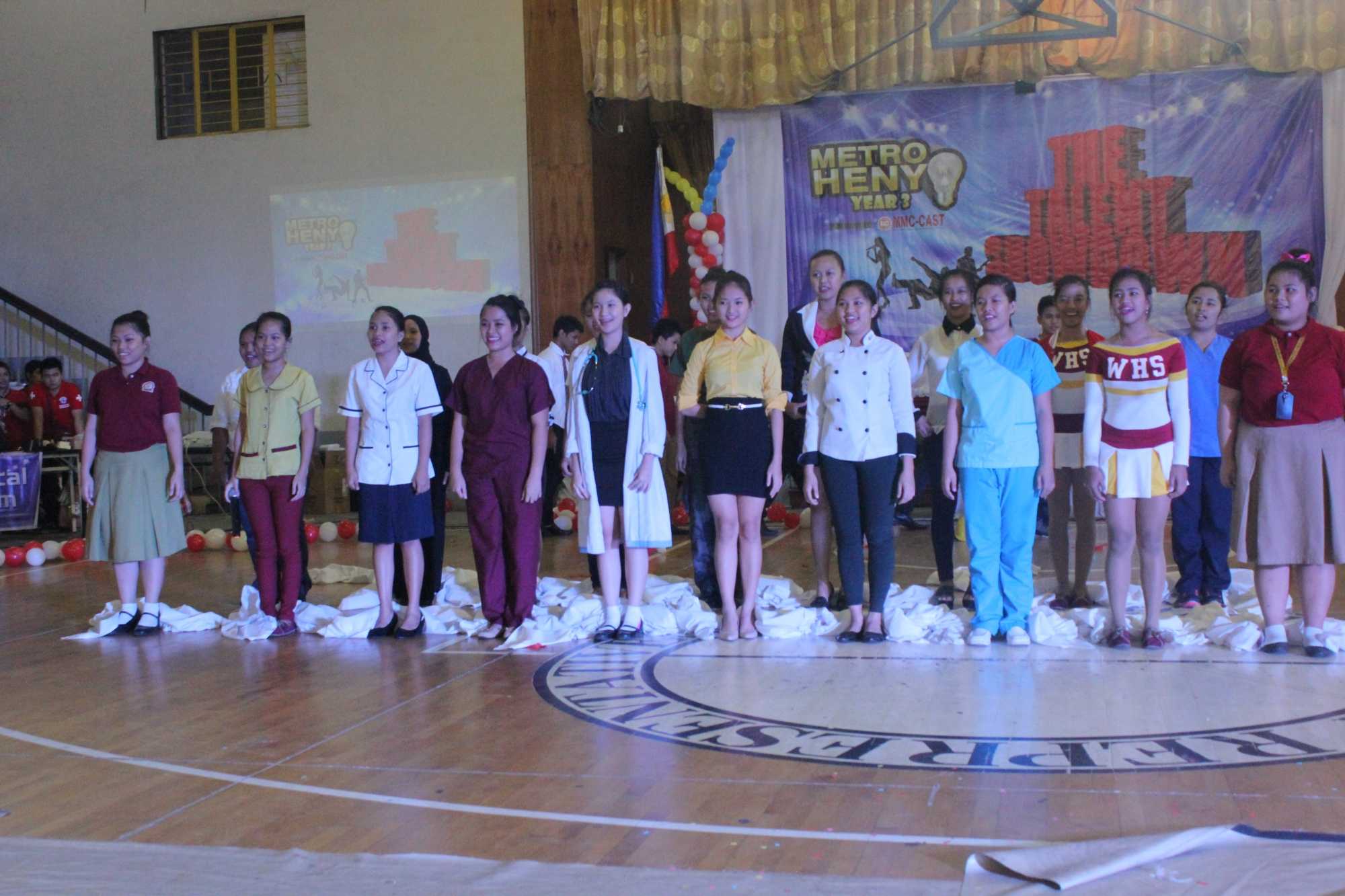 3rd runner up, Westminster High School
4th runner up, Holy Child Catholic School